THE LEBANESE ORGANISATION OF STUDIES AND TRAINING
Vision, Mission, Values, Capacity, and Programs
Vision
Empower and engage people in Lebanon to live in dignity and peace based on the respect, protection, and fulfillment of Human Rights.
Mission
Work with people, particularly women and youth to create a more developed and equitable society through reducing poverty, eliminating exclusion, and fostering a culture of peace.
Values
As an organization, LOST is committed to sustainable development with the fulfilment of Human Rights. It has a responsibility to safeguard the people with whom it works based on the following values:
Mutual Respect: Recognizing the innate worth of people
Responsibility and Responsiveness: Being responsive for and responsible to the needs of people
Transparency and Rule of Law: Making rule of law customary and not leisure
Equality and Equity: Ensuring equal opportunity to everyone, irrespective of gender, age, religion, sect, disability, or age
Independence: Being not affiliated to any political or religious attachment
Our values are applied in accordance with the Universal Declaration of Human Rights (1948), United Nations Convention on the Rights of the Child (1989), United Nations Declaration on the Elimination of Violence against Women (1993), and other international agreements which uphold the rights of all people including children and women. We are therefore committed to the protection of people from 'all forms of physical or mental violence, injury and abuse, neglect or negligent treatment, maltreatment or exploitation, including sexual violence' as outlined in Article 19 and Article 48/104 of the UN. The policy aims to ensure that all staff and representatives implement policies and procedures which prevent abuse as well as behaviour that may be misinterpreted as leading to or constituting abuse.
Organization Summary
Established in 1998, the Lebanese Organization of Studies and Training (LOST) focuses on developing the ultra-conservative and underdeveloped communities of the Republic of Lebanon socially, politically, and economically via versatile programs that build and enhance communal capacity, educate and train youth and women on matters of civic and intellectual nature, and engage them in civic affairs. The ultimate objective yet is creating a democratic and peaceful society where rule of law, justice, liberty and economic wellbeing are customary.
LOST's programming focuses on developing the intellectual capital of the local society via programs for youth, women, and kids. Since its inception, LOST has managed over USD 10 Million in community development projects funded by numerous international organizations and government institutions including but not limited to the World Bank, UNDP, UNICEF, UNHCR, Embassy of the Netherlands, United Kingdom, Switzerland, United States Agency for International Development (USAID), Action Aid Denmark, GIZ (Germany), Danish Refugee Council (DRC), Mercy Corps, Search for Common Grounds (SFCG), Canada Fund, MCC, Forum ZFD, ZIVIK among many others.
Organizational Capacity and Management
LOST is headed by the Chairman of the Board of Directors who is the General Manager of the organization in charge of setting its vision and goals and also of overseeing its personnel, the Board, and other personnel. The Board of  Directors serves as an advisory role to the Executive Manager and is composed of seven officers including the Vice-Chairman, Secretary, Treasurer, Research  Director, Public Relations Director, Media Director, and External Affairs Director.
The Board, along with the General Manager, oversees a team of eight branch coordinators, each of whom is in charge of leading a sub-regional branch of LOST. Currently, LOST operates eight sub-regional branches located in Bedneyel, Chmostar, Deir Al Ahmar, Chaat, Ersal, Ein, and Hermel, added to a center in Baalbeck which serves as the headquarters of the organization.
Each of LOST's branches has a coordinator, an administrative staff, and a fleet of trainers and field officers in various fields ranging from English language to Human Rights to Information Technology to Democratic Governance….
LOST is also managing two offices; LDO: Liaison and Development Office and MFO: Micro-Finance Office. LDO helps empower local authorities, and MFO provides small and medium loans mainly for women and youth.
Strengths of the Organization 
LOST prides itself primarily for the impact it is exerting on the Bekaa Region, mainly Baalbeck-Hermel, and for playing a leading role in lifting this region from the stagnancy of underdevelopment and ignorance to the springs of prosperity and enlightenment. In the accomplishment of this mission, LOST takes advantage of its strengths which it has been developing since its inception in 1997. These strengths are the following:
Experience: LOST is the most inveterate organization of its type in Bekaa Province dedicated to improving the lives of the locals socially, economically, and politically. This strength allows LOST to gain from the experience it has accumulated over the years in running projects successfully and in delivering quality education and services to the local population.
Experienced and Highly-Qualified Staff: LOST employs some of the brightest minds in the Bekaa region who are experienced in their fields of expertise and graduates from the top universities in Lebanon and some of the leading universities in the world. LOST staff's primary strength is the training they receive from the leading international entities including the United States Agency for International Development and the British Council. This strength allows LOST to deliver high quality results to its stakeholders and to provide top-notch services to its target populations
Well-Established Network: LOST has a very-well established professional network in the region with partnerships with over 50 educational and research institutions, local governments, Non-Governmental Organizations, public figures, government officials, and news media. This strength allows LOST to gain access to any resource which may be necessary to accomplish its objectives and carry-out its plans.
Impeccable Reputation: LOST garners an impeccable reputation gained from years of delivering quality results and services to the communities of Baalbeck-Hermel Region and in fulfilling its obligations to its stakeholders, including donors and target populations. This strength allows LOST to gain the respect of the public at large and of government officials, which facilitates its access to resources necessary to carry-out its mission and execute its plans.
Experience in Running Projects Funded by Major International Donors: LOST has managed projects funded by premier international institutions and non-governmental organizations. Some of the donors which LOST has joint projects with include UNDP, USAID, Canada Fund, Mercy Corps, LIVCD, Embassies of the Netherlands, United Kingdom, Switzerland, and Australia, Action Aid-Denmark, DRC, and SFCG, MCC, GIZ, Forum ZFD, USAID/OTI among many others. LOST's major achievement in this domain was its recognition as the first local NGO in Lebanon to receive and manage funds directly from the World Bank. This strength has given LOST the capacity necessary to manage donor funds responsibly and to deliver on its promises.
Recognition by Government Institutions: LOST has been officially recognized by the Ministry of Interior of the Republic of Lebanon and by the United Nations Development Program as an accredited institution. This strength allows LOST gaining the trust of the Lebanese public and of major donors and institutions.
LOST's Interventions for 2014-2017
  LOST has managed several development projects in Baalbeck-Hermel region, Central Bekaa, and Akkar ranging from cash grants to in kind grants and partnerships. It received support from numerous international donor institutions and governments. In a compatible framework with the UNDP's Sustainable Development Goals (SDG), LOST's interventions for the years 2014-2017 are focused on:
Promoting Good Governance    
Identity and Citizenship
Women and Youth Political Empowerment
Advocacy and Civic Engagement
Democratization
   2.  Enhancing Livelihood and Economic Capacity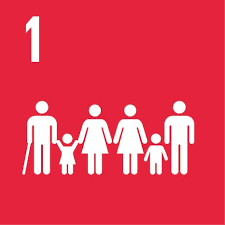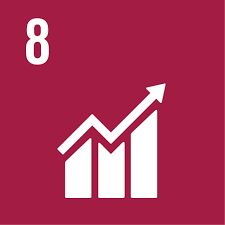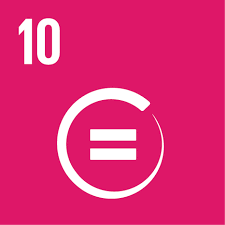 Micro Financing and Managing SMEs
Promoting Market Opportunities for Local Products
Building Production Capacities for Youth and Women
Generating Additional Income by Supporting Value Chains
Job Placement
3. Human Rights, Legal Aid and Justice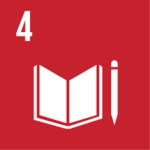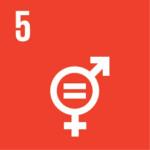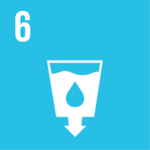 NGO Educational Platform- RACE 2
Refugee Programs (Education, Protection, Livelihood, WASH, and Basic Assistance)
Guiding Lebanese Stateless People to ID Attainment
Promoting Women's Rights
4.  Peace Building and Social Cohesion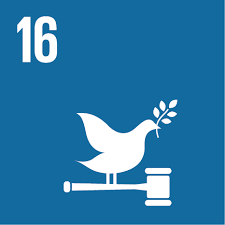 Applied Research
Creating Social Cohesion Platforms
Peace Education and Building Capacities of Peace Activists
Re-bridging Society According to Common Needs